Yeah, I took a blog post break for 2 weeks. I had to figure out some stuff regarding social media. All the advertisement really bugs me—maybe because I grew up with 3 public TV channels in Germany who each had 4 advertisement blocks—a day—and never in the middle of a show!
When cable TV came along everybody jumped on it, but I wasn't able to watch anything chopped to a narrative death by ads every 12 minutes.
So I never got used to 25% commercials, not on social media either. After mauling it over for 2 weeks I decided against daily posts about the novel on social media and concentrate on 1 weekly blog post here. You can subscribe to this post via email—without any ads—promise, or visit when you feel like it.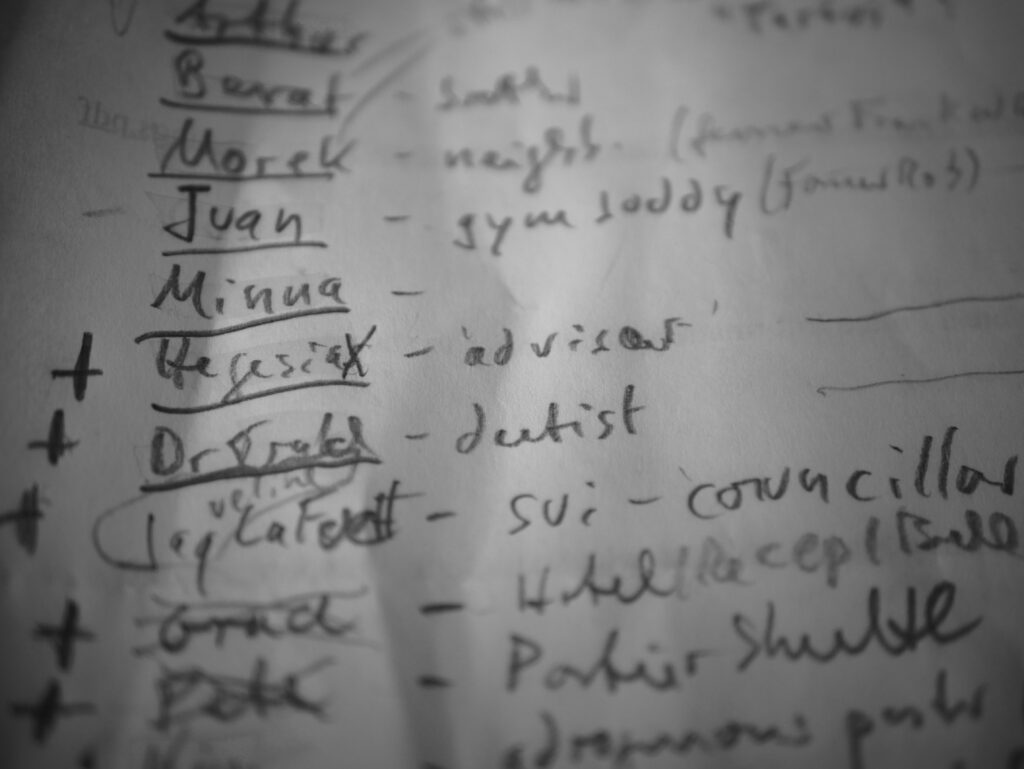 As the character ensemble grows, while writing the novel, it was time to go back to do some adjustments. Some names turned out to be too similar, and I changed some genders along the way, too. Of course that brings other changes with it, so there was some tweaking going on, but I actually didn't mind to revisit those chapters again—my memory is abysmal and this was a good way to refresh it.
You wonder how confusing names can be? If I don't remember or mix them a few chapters later, chances are, readers are worse off than the author. Some just sounded too close, same beginning letter or number of syllables, that stuff.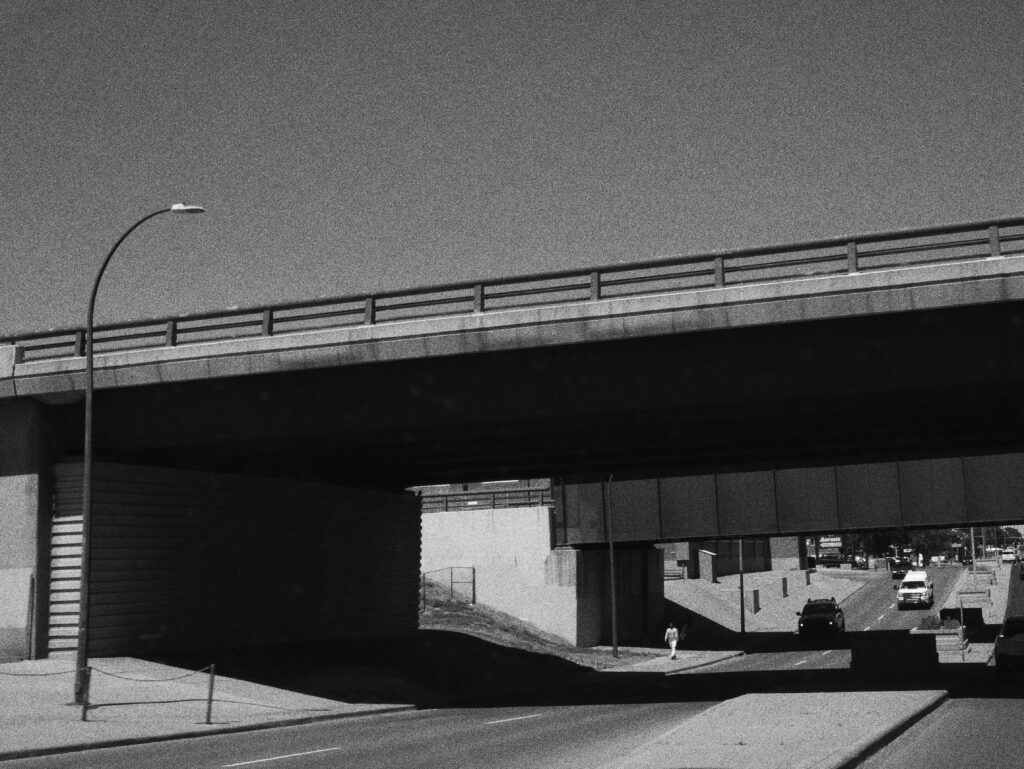 As you can see I keep prowling Lethbridge as street photographer. The location of the last pic will be in the novel. I will keep revisiting those locations from different angles.
We now had some 39 degrees (102 Fahrenheit) days in the shade in the row, and we don't have an AC, but honestly, being with my mind in the rainy future seems to cool me down enough, at least during my writing hours.
Thank you for your time, I hope you enjoyed the glimpse into my life.